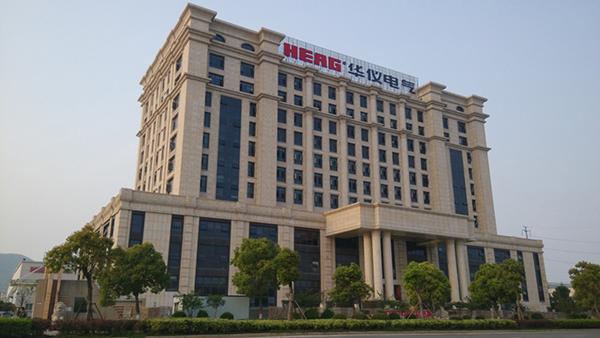 Huayi Electric Co., Ltd. is one of the most important core subsidiary of Huayi Group. Co., Ltd. (the old name is Huayi Electric Apparatus Group Co., Ltd.) with 500 acres area and over 1700 employees. It mainly produces 252Kv and below switchgears, automation distribution switches and terminal devices, high voltage switch components, wind turbine generator systems, etc. And the products won the "Zhejiang Famous Brand Product" title. Among them, outdoor high-voltage vacuum circuit breaker is identified as national key promotion new products by Ministry of Electric Power, the market share is more than 25% and the output value ranked first in the country for continuously seven years.
Huayi Electric Co., Ltd. insists scientific modern management, ask itself with institutionalization, standardization, internationalization, according to the specific requirements of the securities management institutions to perfecting enterprise system and corporate management structure, set up standard enterprise organization system and corporate governance structure. The company is from beginning to end with the idea "take science and technology as the support, take the quality as the guarantee, take the market as the guidance", continue to strengthen scientific and technological innovation. Once has established long-term close cooperation relations with Toshiba of Japan, South Korea ILJIN company, Zhejiang university, XIHARI(XI'AN High Voltage Apparatus Research Institute) and many power sectors, and set up Tsinghua University graduate workstation in group. Enhance the level of scientific research and technological development capability constantly by technical cooperation with scientific research units and colleges and universities. Improve the quality of products. Establish the quality policy with "leading in science and technology, quality first, continuous improvement, customer first ", and successively passed ISO9001 International Quality System Certification and ISO14001 Environmental Management System Certification.
---
Electric Industry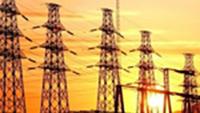 Huayi joined the power transmission and distribution industry in 1986, from establishment we produced isolating switch for switchgear, distribution automation switch, terminal unit and other power transmission and distribution products and smart power grids equipments which are under 252kV. After developing for more than thirty years, it has become a typical representative in Chinese high-voltage electrical field, awarded at the standing director unit of China Electrical Equipment Industry Association High Voltage Switch Branch.
We adopt the most cutting-edge technology, uniting the best talents, introducing the most advanced equipment, leading into the most scientific management, to ensure reliable product quality and efficient services, and strive to become a world-class provider of power transmission and distribution integrated solutions. Huayi is committed to providing the whole life cycle services from planning to construction to operation and maintenance for the users, providing the system-wide solutions from power generation to power distribution, power control and electricity.
Wind Energy Industry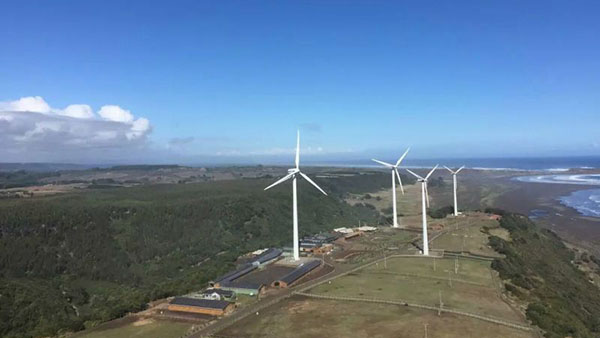 Huayi Wind Energy Co., Ltd. is a fully funded sub-company of Huayi Electric Co., Ltd. (Stock Code: 600290), established in 2002. Huayi Wind Energy primarily engages in development, manufacture, sales and service of wind power system, wind turbine generator system and parts, wind resources measurement and evaluation, development, construction and project operation of wind farm, service of technique consulting for wind farm construction and operation.
Huayi Wind Energy Co., Ltd. adhere to the "Pioneering New Energy, Creating New Life" as the enterprise mission. Now it has established Yueqing Management Center, Shanghai WTG R&D Center and Beijing Wind Power Marketing Center as three centers, also established Yueqing Huayi industrial park, Tongyu Huayi industrial park of Jilin, Lingang Huayi industrial park of Shanghai, Pingluo Huayi industrial park of Ningxia and Mudanjiang Huayi industrial park of Heilongjiang as five manufacture bases.
Huayi Wind Energy has series production of HW1 (780kW), HW2 (1500/2000kW) and HW3 (2500/3000kW). At present, Huayi and MECAL are jointly developing the HW6 (5000/6000kW) for offshore WTGS. HW1 was developed independently by Huayi and exported to Chile in 2008, made Huayi Wind Energy became the first domestic large units export enterprise. Recently, the wind turbine equipment of Huayi run well in Guangdong, Zhejiang, Shandong, Shanxi, Jilin, Inner Mongolia, Ningxia, and were exported to Chile, Belarus, Kazakhstan and etc., which gain good recognitions and praises from users.
Environmental Protection Industry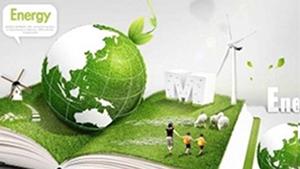 Take Huayi environmental protection company as a platform, into the sewage treatment and ecological remediation of contaminated soil, atmospheric environment, solid waste disposal, ecological engineering and environmental field, create new strategic support, the cooperation of the introduction of foreign technology shares, including purification, electron beam processing technology in flue gas purification, strengthen water the application and material of seed and food processing, sterilization and other fields, is conducive to the development of the foundation gradually lay the company's environmental business, is conducive to promoting the sustainable development of the company.
Finance Industry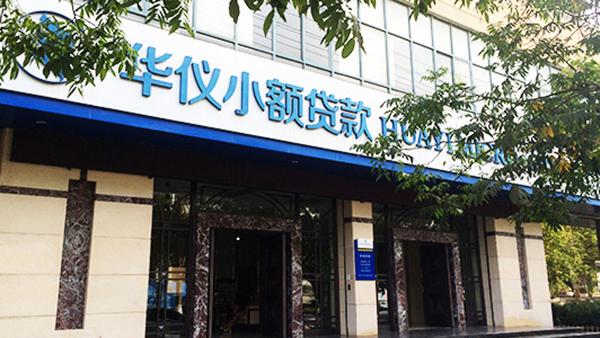 Yueqing Petty Loan Co.,Ltd. founded in August 2013, was approved by the Zhejiang Provincial Finance Office of the people's Government. It was established by the Huayi Electric Co.,Ltd with the registered capital of 200 million yuan, is A+ grade small loan company assessed by the provincial finance office.
The company takes "provide the local small and medium enterprises, individual businesses and "three rural" with tailor-made financial services" as the purpose, adhere to the business philosophy "small, scattered, efficient". With the scientific management system, standardize operation mode and thorough risk prevention mechanism, strive to be comprehensive finance professionals, with a variety of products, professional management, to provide high-quality, convenient and efficient financial services for enterprises and individuals with good reputation, help customers to solve the problem of funds.