1. Foundation Stage (1986-1997)
Huayi developed into a group company from a small workshop.
In 1986, Chen Daorong and four of his friends used 40 thousands yuan to rent an old ancestral temple to build Yueqing mechanical hardware accessories factory, which is the predecessor of Huayi Group Company.
In Nov.1992, the outdoor vacuum circuit breaker produced by Huayi won the gold and silver medals for national power supply & new rural electric product technique exchange.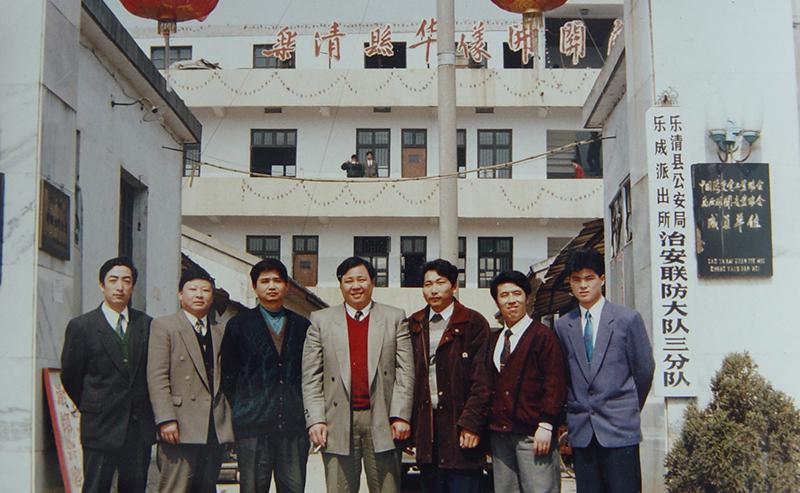 2. Developing Stage (1998-2007)
Huayi developed quickly. It set up a series of subsidiaries and Huayi Electric Co., Ltd. got listed on stock market successfully.
In Nov.1999, after being approved by national industry and commerce department, Huayi was promoted as National Non-regional group company and its name was changed to Huayi Electric Apparatus Group Co., Ltd.
On April 30th.2001, as Huayi party construction work had achieved remarkable results, the party secretary Li Rongguo as one of the representatives of non-public ownership enterprises in Zhejiang Province went to Beijing to take part in the conference and report the party construction work of Huayi to State President Hu Jintao.
On Feb. 1st..2007, Huayi Electric Co., Ltd. successfully got listed on Shanghai Stock Exchange, became the first listed company in Yueqing and the first listed private enterprise on main board in Wenzhou.
In Aug. 2007, after being recognized by national industry and commerce department the trademark "HEAG" registered by Huayi Group became China well-known trademark.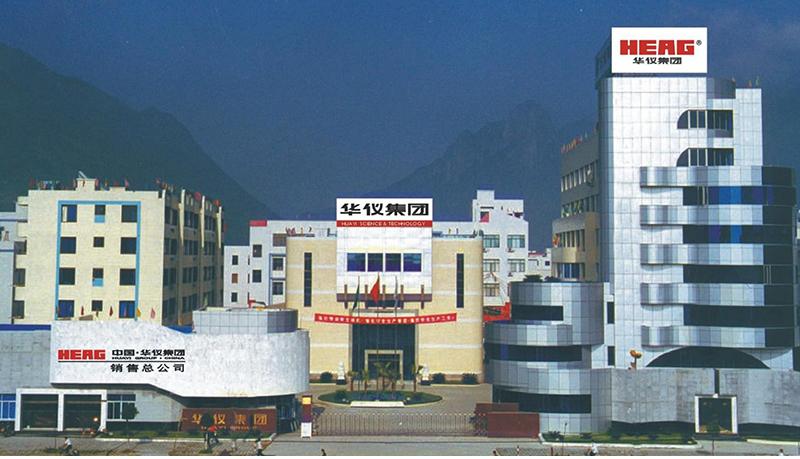 3. Growing Stage (2007-2010)
Huayi took listed on stock market as an opportunity to accelerate the transformation and upgrading of enterprises, to promote enterprise development quickly.
On July 31st. 2008, 1.5MW wind turbine generator system developed by Huayi were successfully put into production.
On March 1st. 2009, Huayi was checked and accepted "distribution automation and distribution management system technology research" project, the identification of the scientific and technological achievement "distribution network integrated system" was completed successfully. The project belonged to major science and technology plan of science and technology office of Zhejiang Province.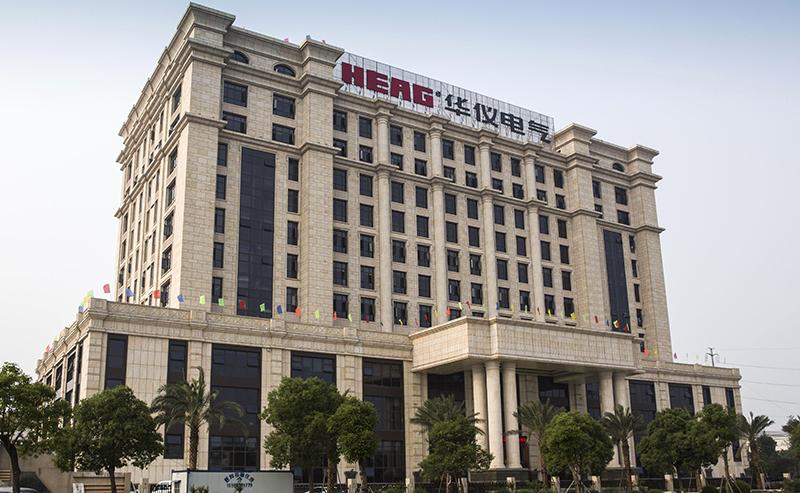 4. Take-off Stage (2011-2015)
Huayi finished "12th five-year development strategy planning", took wind energy and solar energy as source of power, quickly forward to the leading company in global new energy equipment manufacturing field.
On Jan.16th.2011, the 11 new products researched & developed by Huayi Electric were passed the Provincial appraisal of Economic and Information Commission Organization of Zhejiang Province.
On Oct.05th. 2011, wholly-owned subsidiary Shanghai Huayi Wind Energy Electric Co., Ltd. , one subsidiary of Huayi Wind Energy Co., Ltd. Of Huayi Electric signed subsidiary corporation MECAL Applied Mechanics B.V. and MECAL Asian Co., Ltd. (hereinafter referred to as MECAL) of MECAL B.V (Netherlands) in Beijing to design and develop the 6.0 MW offshore wind turbine together.
On Dec.16th.2013, in order to promote energy conservation and emissions reduction, develop green economy and circular economy, Huayi Electric and wholly-owned subsidiary Zhejiang Huayi Electric Co., Ltd. set up Huayi Environmental Protection Technology Co., Ltd. together.
On May 17th. 2014, Huayi Group held a celebration for headquarters moved to a better place after the Huayi Electric complex building built at No.228, Central Avenue, YueQing Economic Development Zone. It is an important milestone in the development process of Huayi.
On Aug.10th. 2015, China Quality Certification Center issued <Wind Turbine Generator System Operational Capability Assessment Certificate> to Huayi Wind Energy Co., Ltd.. The acquisition of this certificate marks Huayi Wind reaches national technical specification requirements in wind turbine operations management, regular maintenance, fault handling and service ability of large parts.